Description
Closed Column Pressure Extractor (Comes with 1 yr. Limited warranty, excludes gaskets and screens)
This system allows the user to build up solvent pressure by closing the valve, pulling a vacuum, and filling the extractor, Extractor will fill about 85% with solvent before the internal pressure will equal the pressure of the can propellant.
The solvent can fit into either port with a tip adapter supplied with some butane cans, tip adapter required, not included
Solvent Soak is expected to be between 30-90 min, but this all depends on the material, starting with frozen cans of solvent is recommended
This system allows the user to soak the material before opening the bottom valve to release the solvent and oil.
1/4 LB 120G Closed Loop Extractor Essential Oil Hemispheric Dewaxing 1.5×18″ US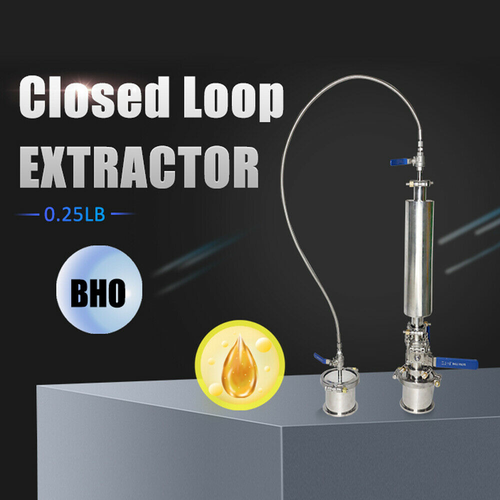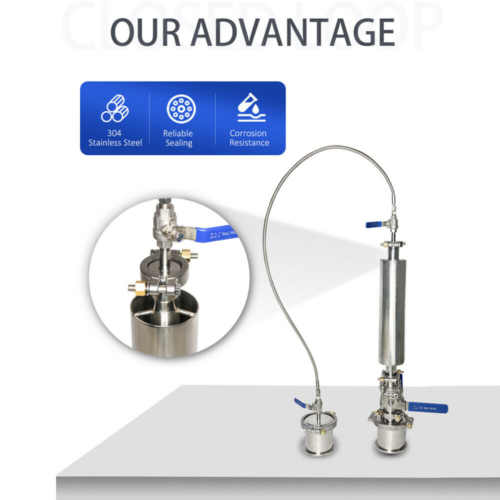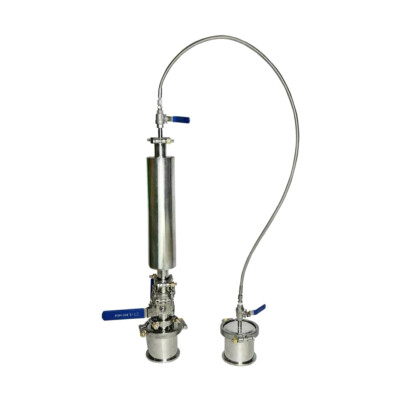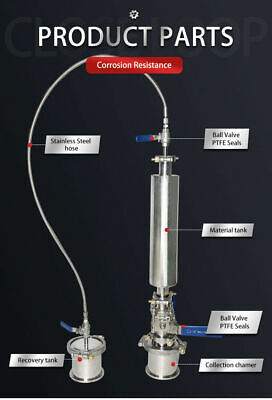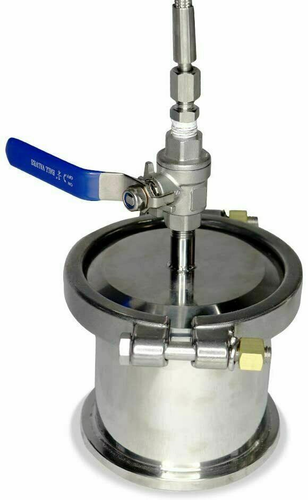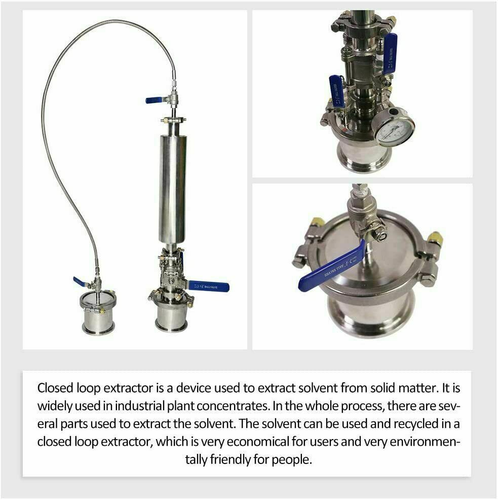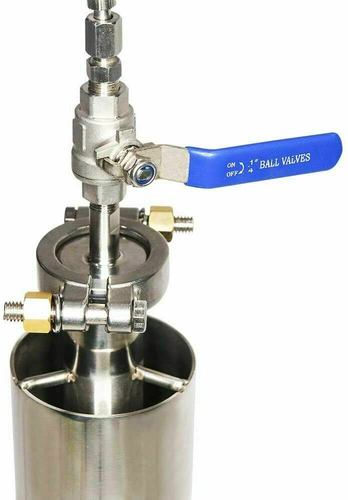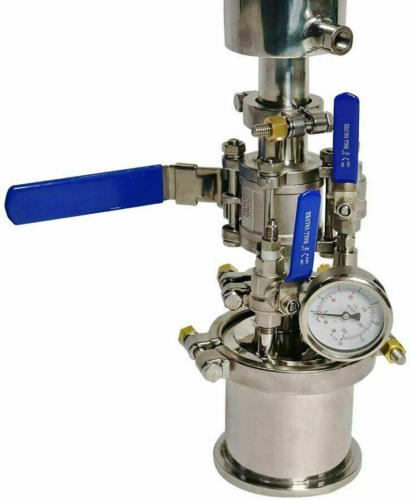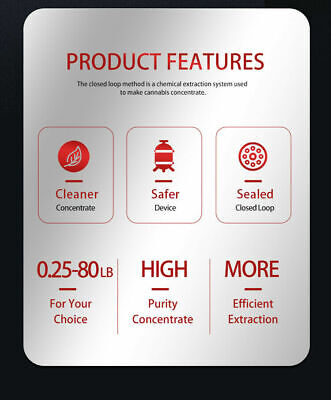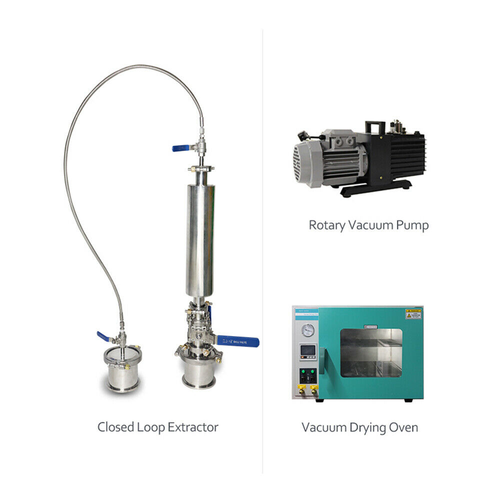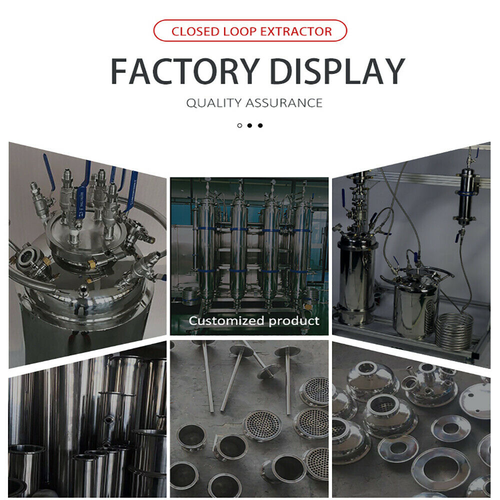 Closed-loop extractor is a device used to extract solvent from solid matter. It is widely used in industrial plant concentrates. In the whole process, there are several parts used to extract the solvent. The solvent can be used and recycled in a closed-loop extractor.
*304 stainless steel material. The whole machine is made of 304 stainless steel, which is durable and will not rust.

*0.25LB capacity. The inner diameter is 38mm, the outer diameter is 90mm, and the height is 550mm. It can hold approximately 113.4g at a time.

*Manometer to measure pressure. Equipped with a pressure gauge, which can monitor the pressure in the machine at any time to improve production efficiency.

*The barrel-shaped design is convenient for feeding and cleaning.

*Efficient extraction. High pressure can extract materials effectively and save raw materials.
High-pressure food grade hoses: the tube used to transfer liquid phase butane

Solvent tank: the container used to contain solvents

Product tubes: the tube used to transfer production

Collection chamber: the container used to collect oil

Material column: the reactor that cannabis gets extracted

Ancillary Equipment Recovery pump: used to provide pressure to recover the solvents. This product does not include the recovery pump
Tips:
We can change components according to your requirement.

Please use the product accompanied by professionals, thank you