Description
304 stainless steel material. The whole machine is made of 304 stainless steel, which is durable and will not rust.
1 LB capacity. One-time output is relatively high.
Manometer to measure pressure. Equipped with a pressure gauge, which can monitor the pressure in the machine at any time to improve production efficiency.
The barrel-shaped design is convenient for feeding and cleaning.
Efficient extraction. High pressure can extract materials effectively and save raw materials.
1LB Closed Loop Extractor Oil Hemispheric Dewaxing Pressurized Vacuum Chamber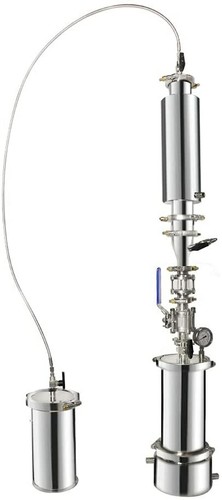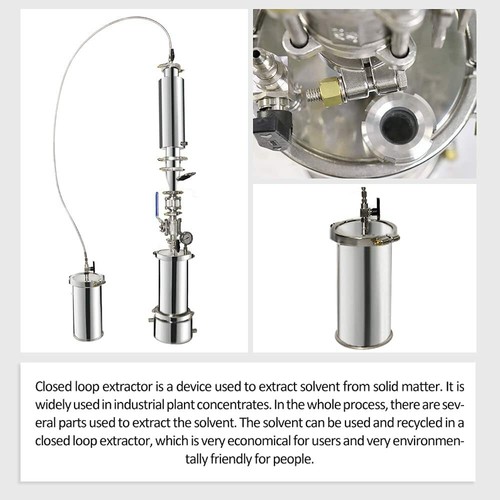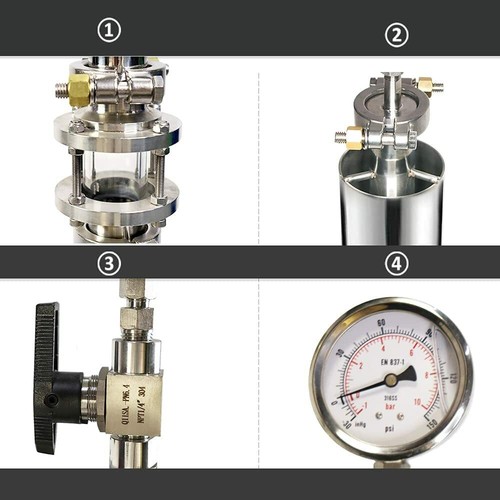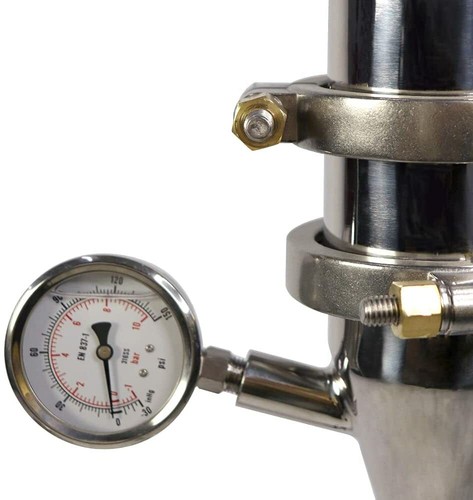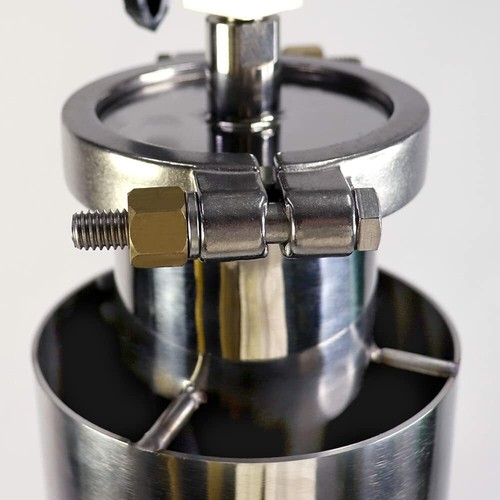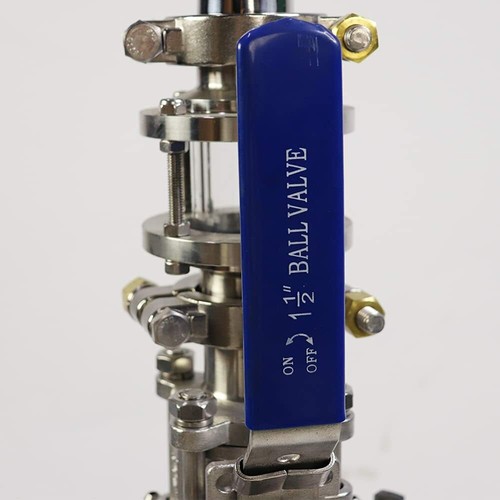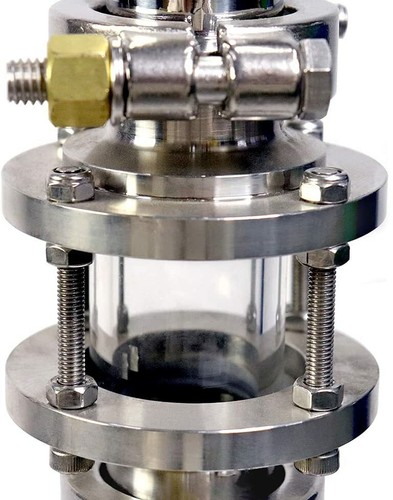 Closed-loop extractor is a device used to extract solvent from solid matter. It is widely used in industrial plant concentrates. In the whole process, there are several parts used to extract the solvent. The solvent can be used and recycled in a closed-loop extractor.
The process and structure of the closed-loop extractor are very complicated, so it is always difficult for users to operate it correctly.
The following is the complete working process of the closed-loop extractor:
304 stainless steel material. The whole machine is made of 304 stainless steel, which is durable and will not rust

1 LB capacity. One-time output is relatively high.

Manometer to measure pressure. Equipped with a pressure gauge, which can monitor the pressure in the machine at any time to improve production efficiency

The barrel-shaped design is convenient for feeding and cleaning

Efficient extraction. High pressure can extract materials effectively and save raw materials
Maximum oil yield

Efficient dewaxing

Little to no solvent loss per run

Limited dry ice consumption

Fast run and recovery times
We can change components according to your requirement.

Please use the product accompanied by professionals, thank you