Description
Vacuum Drying Oven is designed for heat sensitive, labile and readily oxidization materials to do drying tests, baking tests, heat treatment tests, disinfecting test, etc.
Normally the oven is widely used in the fields of Electrics, Electronics, Instruments, Materials, Education, Medicine, chemical industry or other Scientific Research Organizations and Production Units.

Feature
(1)Heat treatment of combustible and explosive solvents
(2)Specially for the drying of lacquers and other coating materials
(3)Square design, make full use of space, more economic, affordable
(4)Natural convection and forced air circulation
(5)High quality materials
Lab 0.28 – 15.2 cu.ft Stainless Steel Vacuum Drying Oven Heating Range RT~200℃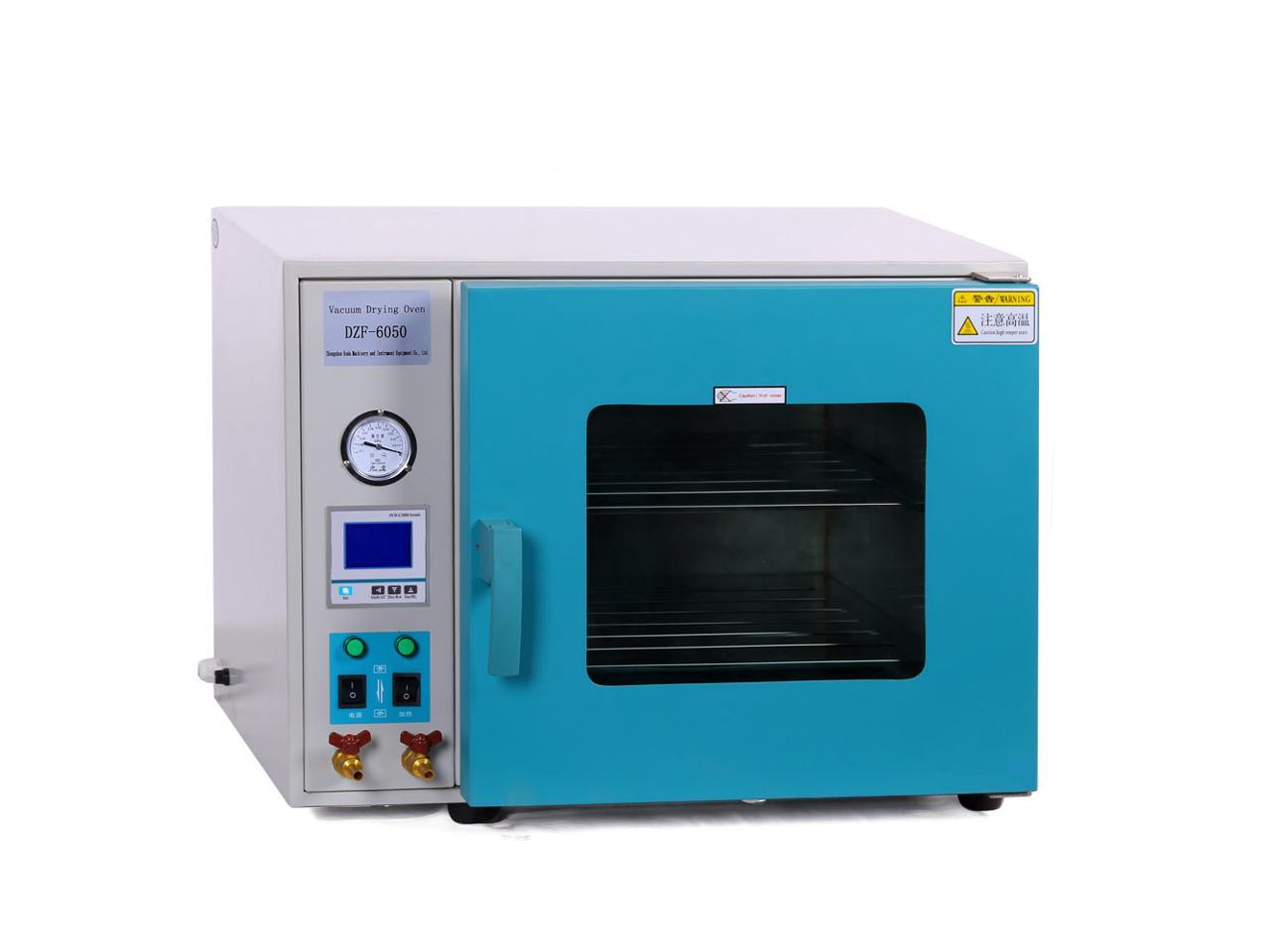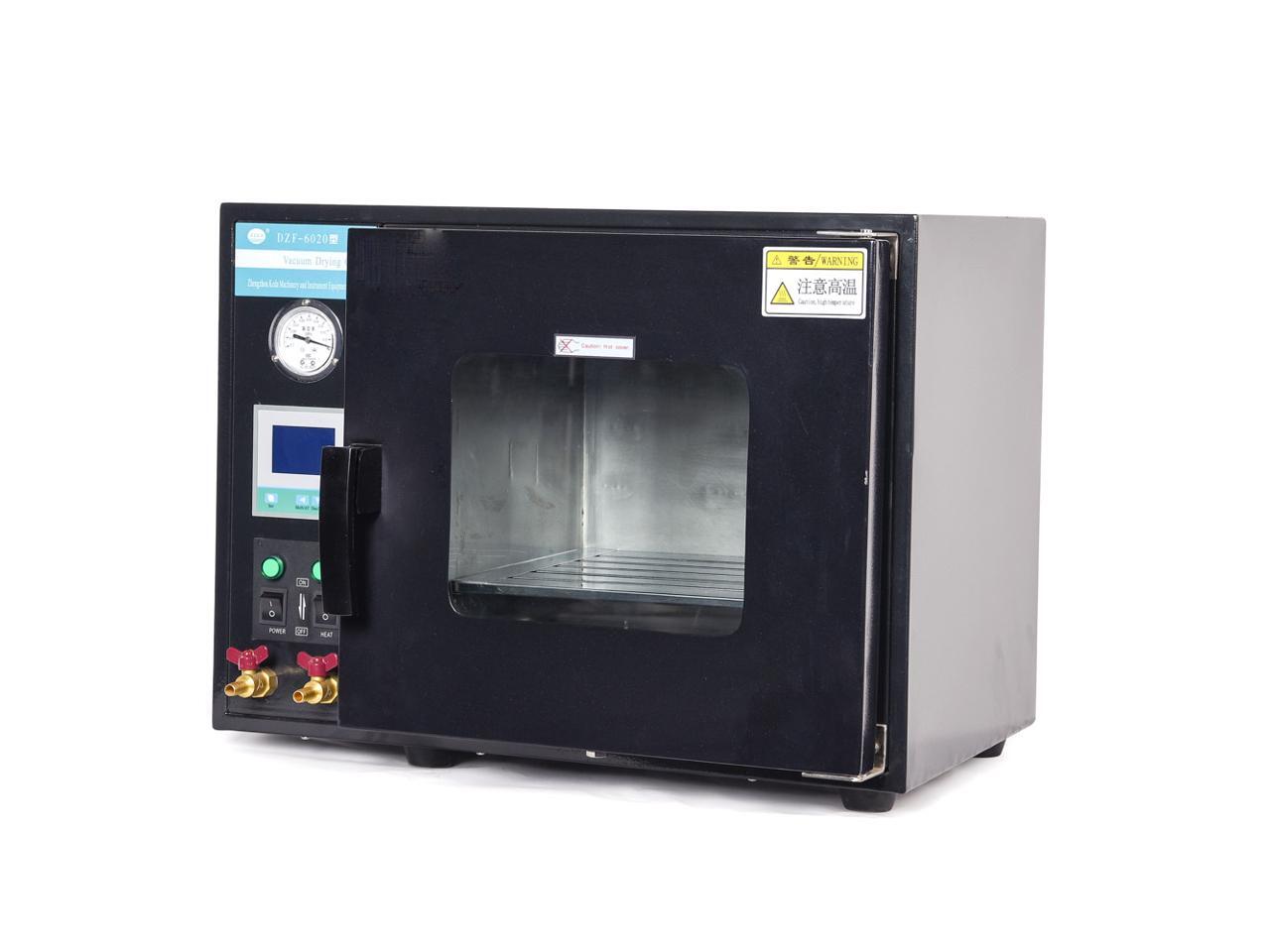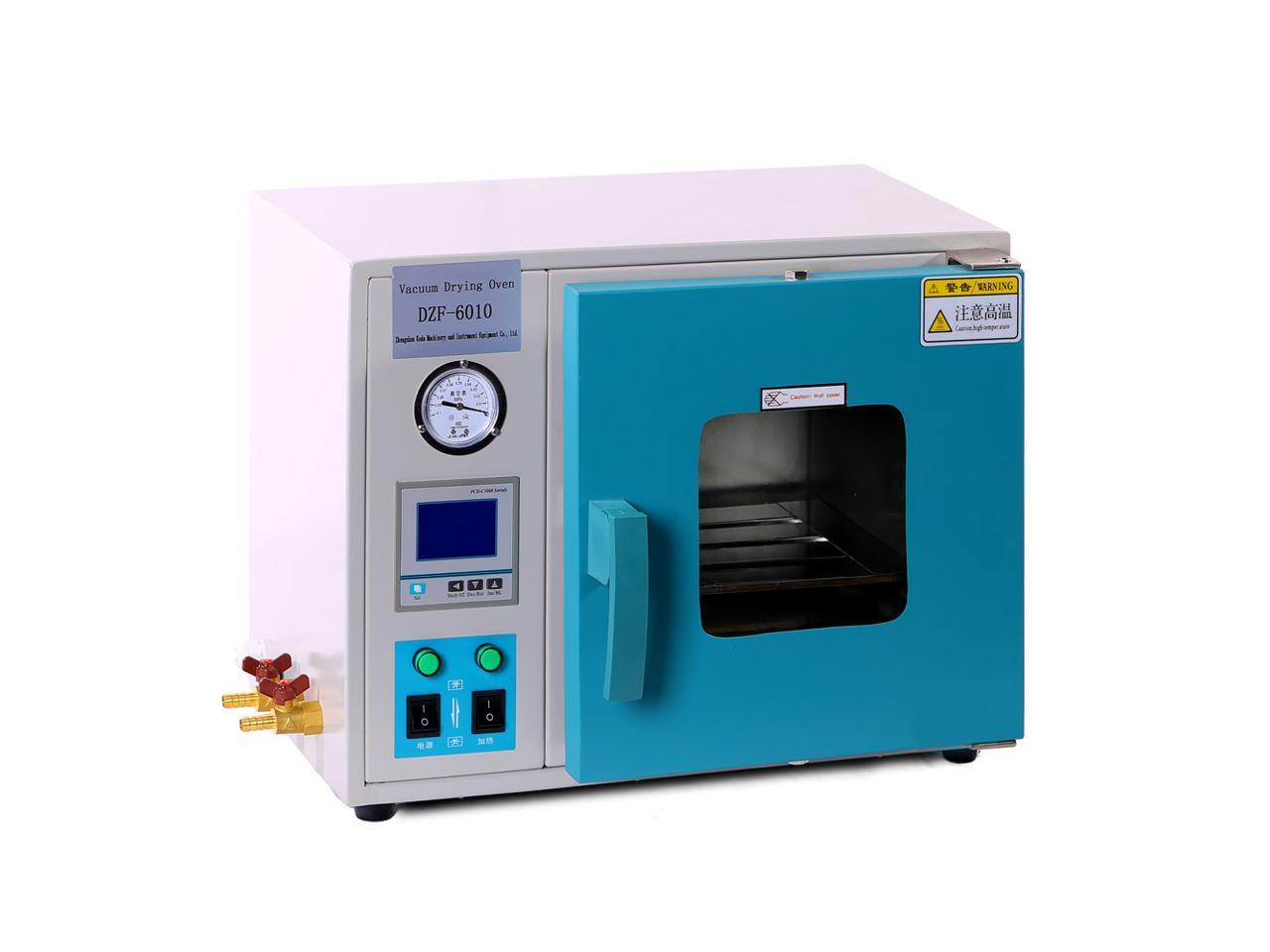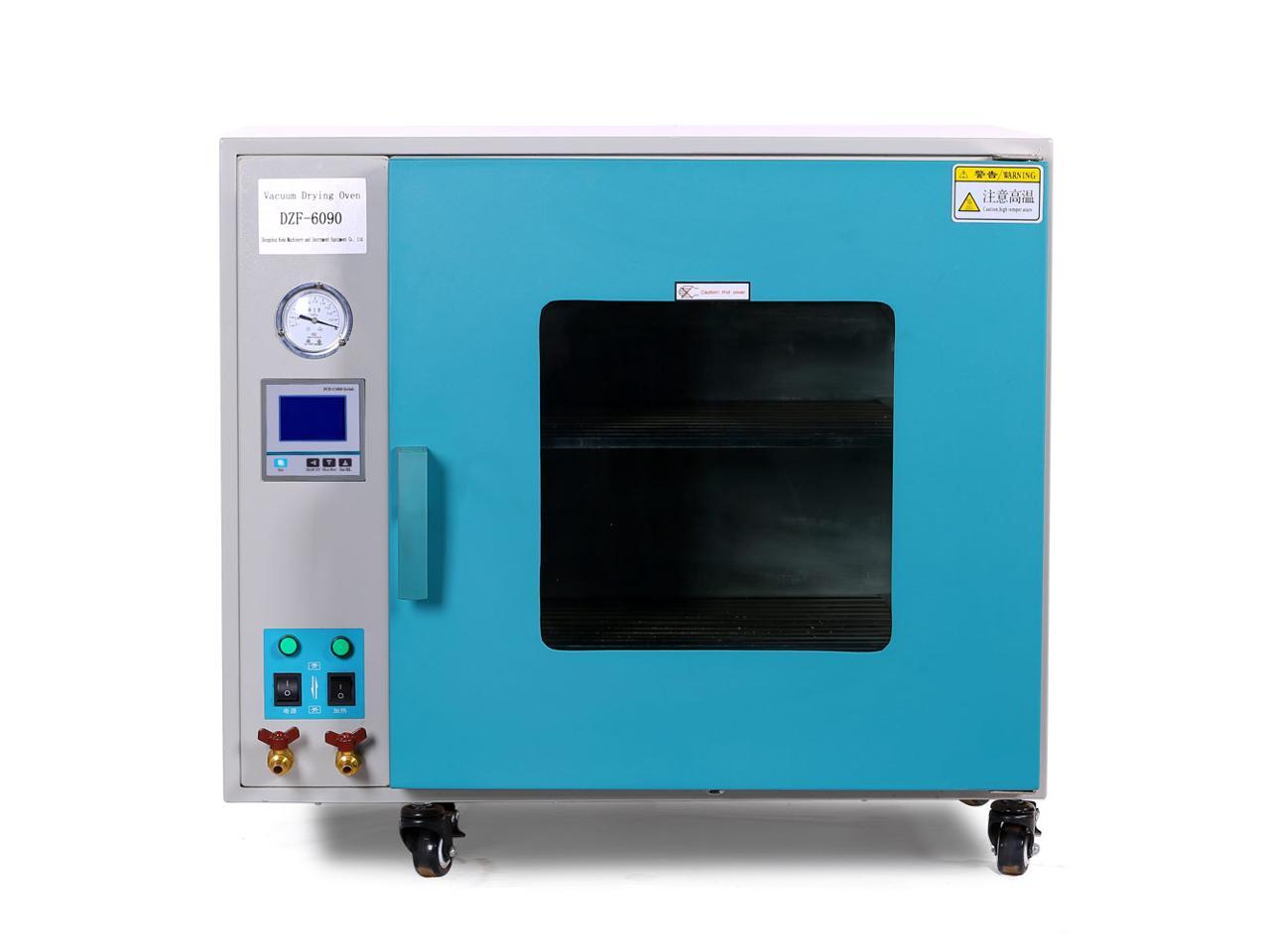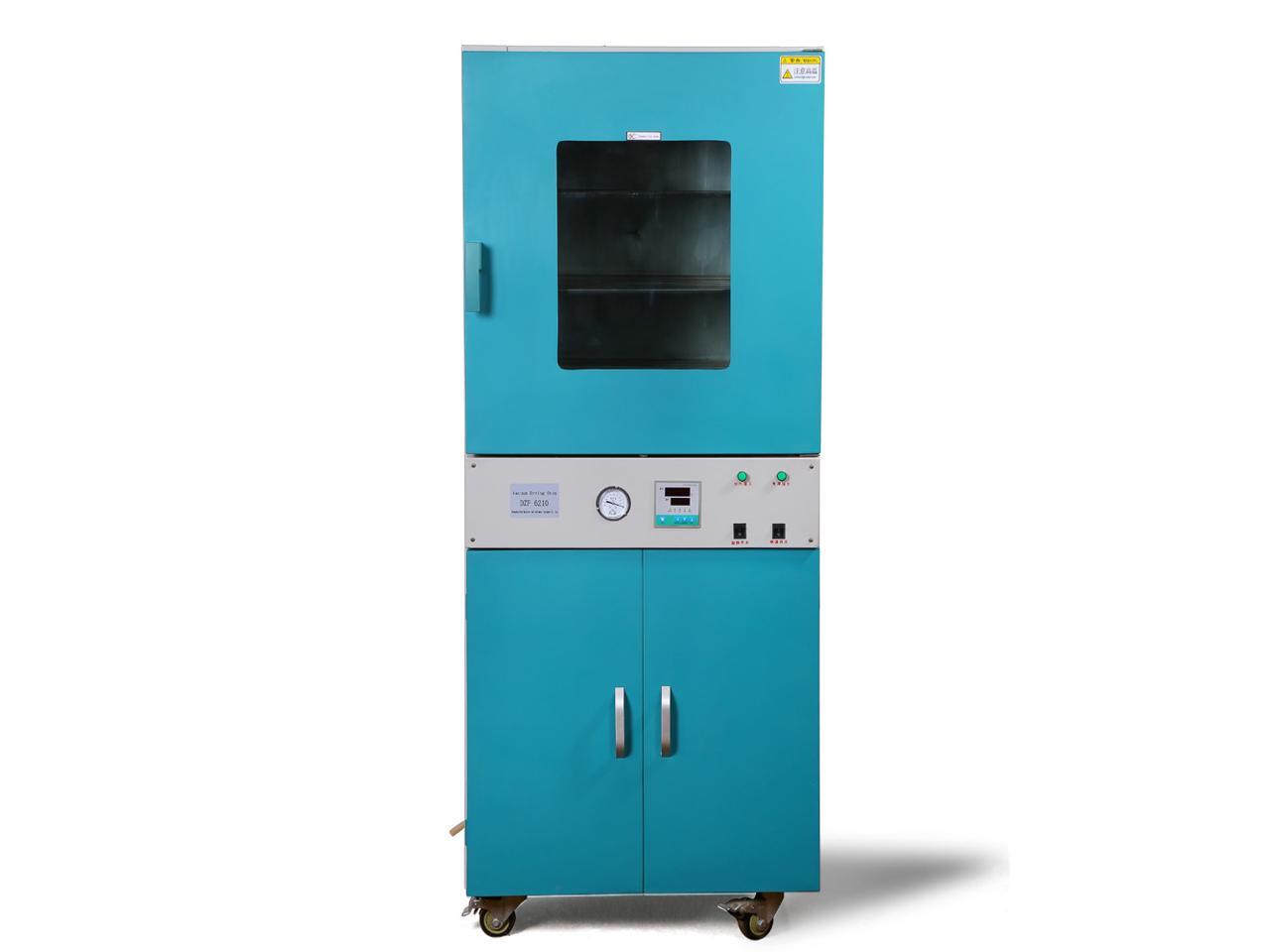 Vacuum Drying Oven is designed for heat sensitive, labile and readily oxidization materials to do drying tests, baking tests, heat treatment tests, disinfecting test, etc.
Vacuum Drying Oven has a chamber volume of between 8 and 430 liters and a temperature range starting at between +10°C above room temperature up to +250°C. The drying oven interiors are made of corrosion-free stainless steel 304.It can be filled with inert gas and dry some ingredient complex materials quickly.
Normally the oven is widely used in the fields of Electrics, Electronics, Instruments, Materials, Education, Medicine, chemical industry or other Scientific Research Organizations and Production Units.
Feature
(1)Heat treatment of combustible and explosive solvents
(2)Specially for the drying of lacquers and other coating materials
(3)Square design, make full use of space, more economic, affordable
(4)Natural convection and forced air circulation
(5)High quality materials
Model
DZF-6010
DZF-6020
DZF-6050
DZF-6090
DZF-6210
DZF-6500
Power Supply
110V/60HZ (220V optional)
Shell Material
Spray-paint Anti-corrosion
Liner Material
304 Stainless Steel
Temp. Range
RT+10~200°C
Max. Vacuum Degree
0.098 Mpa
Temp. Stability
±1.0°C
Temp. Analysis
0.1°C
Working Temp.
+5~40°C
Input Power (W)
400
800
1400
2000
2400
2800
Chamber Capacity (L)
8
25
55
90
215
215
Inner Dimension (W*D*H, mm)
200*200*200
300*280*300
410*400*340
450*450*450
560*600*640
630*810*845
Overall Dimension (W*D*H, mm)
600*400*430
620*500*480
720*570*540
770*620*710
730*730*1800
790*1030*1850
Shelves (Pcs)
1
2
3
4
Time Range
1~9999 min
Optional Configuration
Explosion-proof